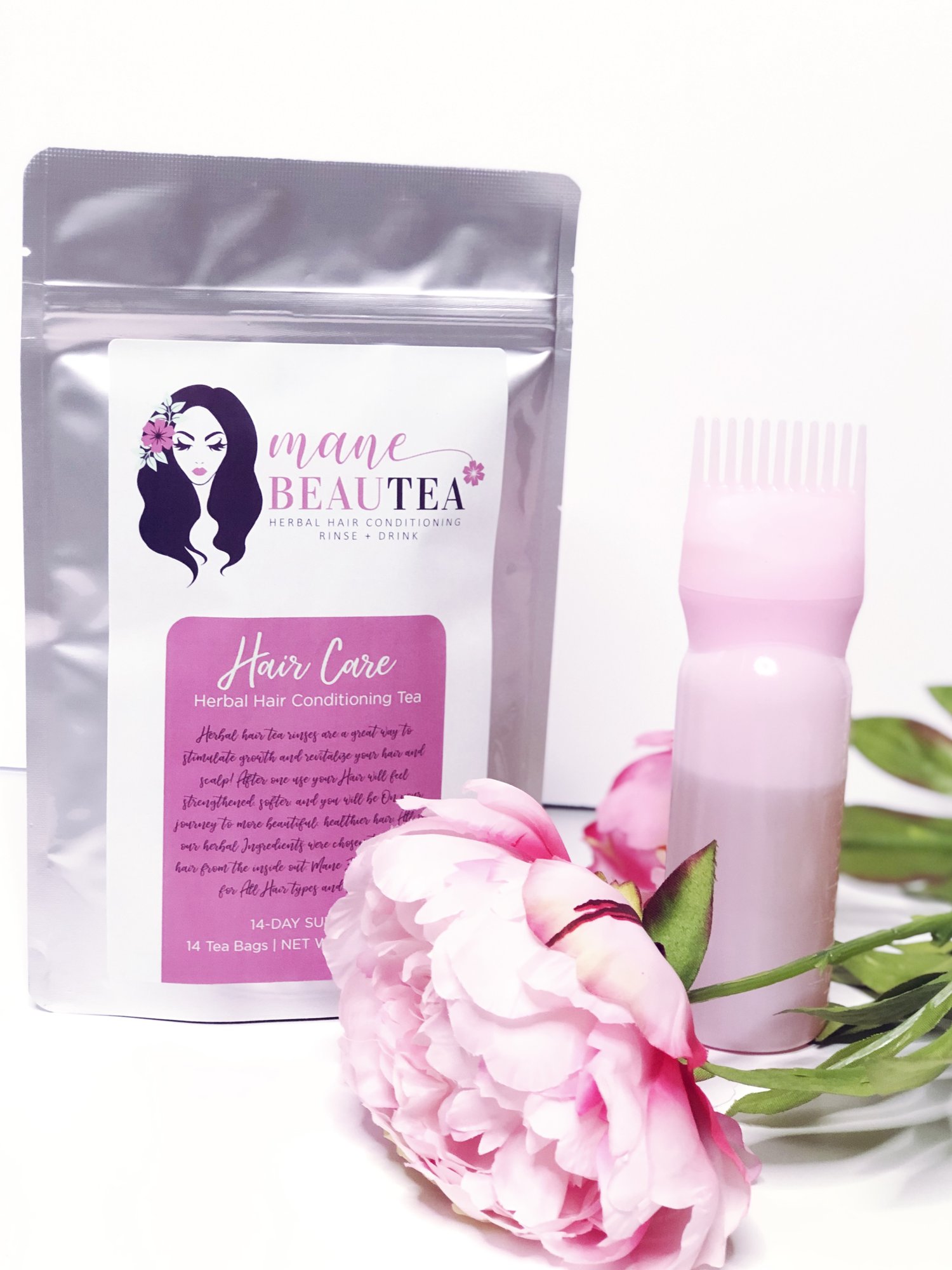 Conditioning Hair growth Tea
Are your edges struggling? Is your hair dull, brittle, dry and at a stand still as a Result? Don't delay turning your hair troubles around.
Mane BeauTea is for Restoring Hair's health and natural beauty. Your secret to growing healthier, longer, stronger hair. Hydrate and Thicken your Mane, Treat dandruff, increase circulation to the scalp and restore shine to your strands with every cup. Mane BeauTea's Herbal complex can be used externally after applying shampoo/conditioner or internally as a Great tasting tea to Sip and Grow!
-Did you know?
A portion of our sales goes towards the purchase of a wig for a woman or child, who suffers permanent hair loss from cancer/hereditary alopecia. Purchase with purpose.
Shipping 3-5 days
Pre order ships in 7-10 days